We face the final stretch of July. We will do it, of course, with the indispensable presence of our host Coyu and a very successful formula where we will combine the usual talent (Josh Wink), with which he is coming strong (Reinier Zonneveld, the German producer with more projection at the moment and with whom Coyu has just released a great explosive cocktail of techno and acid "My Head Is On Fire" this week). We will also enjoy the musical temperament of the first two female artists to perform at Suara @ Privilege (Ibiza) this summer: Giorgia Angiuli and Charlotte de Witte. Both, in a moment of incredible form, they are on fire! 
Sunday 23/07
Coyu is about to release what will be the first single from his highly anticipated debut LP. It will be out next August 14th when it will be published through Suara "1 + 1" (with the collaboration of Thomas Gandey and with remixes from Gerd Janson, Cosmin TR and Truncate). This will mean a before and after in his already successful career as an artist and entrepreneur.
 Let's go full on with this next Sunday. Coyu will line up with an arms-grab artist who is conquering the hearts of all who love, respect and dance Suara: multi-instrumentalist Giorgia Angiuli, an artist already recognized for being 50% of the We Love (Bpitch Control) duo. The Italian is, by herself, a real revelation. Her EP "Over the Clouds" a statement of intentions of how to mix techno and melodies. Pay attention because she's coming to privilege to defend her music … with an incredible live performance full of surprises! (see what she is able to do / live set @ Suara Store in June)
Together with them, a veteran who never ceases to be in the highest and respected of international techno / house: the North American Josh Wink. Head honcho of another label of reference, Ovum, as well as being an artist of innumerable musical successes since starting his work as DJ & Producer in the early 90's. His last work, the acclaimed EP "Resist" only a few months ago. Few like him know how to combine sounds like acid, with analogue house and techno.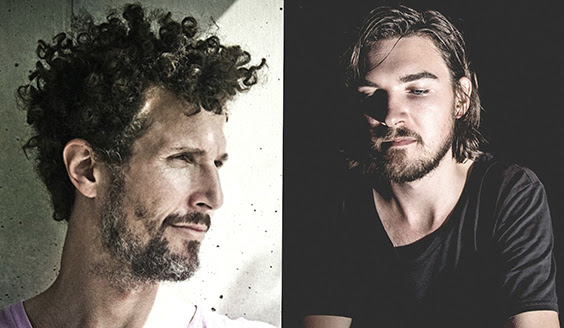 Sunday 30/07
As soon as we land on the last Sunday of the month, we will meet one of the most powerful artists that Suara has released in the last year: the Belgian Charlotte de Witte. Hers is "Varpulis", included in the VVAA "Beauty Imperfection" from the label. Mystical and powerful. Shortly after that release she released "Sehnsucht" on Turbo Recordings (including Coyu's remix for "My Feeling"). The latter is titled "Wisdom" (Sleaze Records) and is, once again, a deep and shocking techno lesson.
Reinier Zonneveld, one of the current strongholds of Stil Vor Talent, will accompany Charlotte and Coyu to put the icing on the cake for the month of July. In fact it will be an excellent time to see him perform alongside our "Big Cat", since together they have just published "My Head Is On Fire" (Filth on Acid). My head is on fire, Show me desire … it says part of the lyrics of a subject, of course incendiary, where, like Josh Wink, honors the techno created with machines like the TB-303 and an incombustible sound Such as "acid". Do not forget that Reinier also works side by side with artists such as Oliver Koletzki, Secret Cinema and Noir and published on other record labels such as Intec or Minus.